NTE TEXpress Lanes
Dallas - Fort Worth, EE.UU.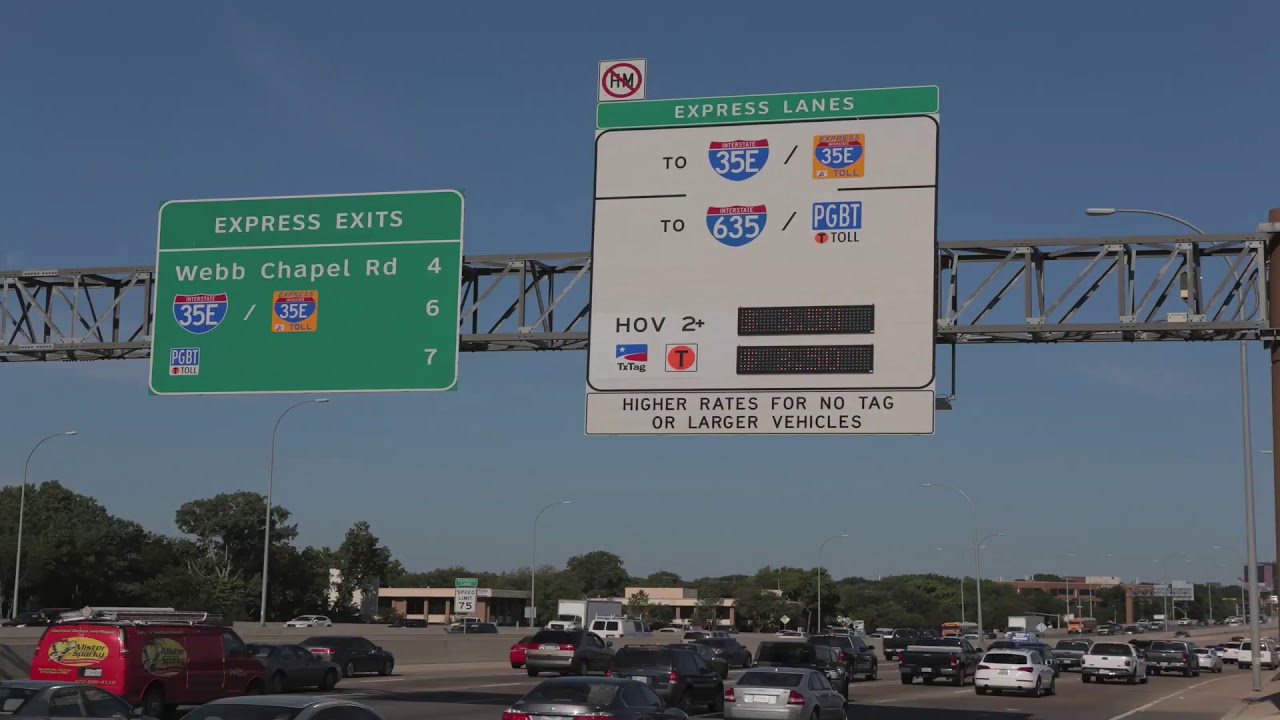 The corridor now moves nearly 30% more traffic than before construction started. Traffic in managed lanes traveling at a minimum of 50 miles per hour and closer to 75 mph. General Purpose Lanes congestion reduced by more than 60% after the opening of the ML.
Oct 2014 €M

Opening

21.4 KM

Lane

MANAGED LANES

Solution

OPERATION

Phase
Users who choose not to use the toll lanes also benefit from a totally renovated project with better standards and more safe.
29.5 M€

Transactions 2018

63 %

Participation

2-3

Lanes per Direction

2009-61

Duration
This project is part of a sophisticated new tollway system, designed to provide drivers with faster, more reliable trips and no stop-and-go driving.
ALBERTO GONZÁLEZ LALUEZA, NTE CEO
"The NTE TEXpress is one of the first P3 infrastructure projects of its kind in the US, designed to utilize live dynamic tolling in managed lanes adjacent to general highway lanes, in order to give the driver a choice, create more overall capacity, and alleviate congestion. We are proud to have been chosen by the State of Texas and the Department of Transportation to bring our innovation to this project and provide safer, more reliable travel in the corridor. The success of this project is driving more economic development along the corridor and helping communities thrive and grow".
2017

Infrastructure Project Award

National Council of Public-Private Partnerships

2016

Best of the Best Highway/Bridge Project for 2015

Engineering News-Record

2016

Texas Engineering Excellence Award

American Council of Engineering Companies

2015

Quality in Construction Award

National Asphalt Pavement Association

2015

Journey Towards Excellence Award

TxDOT

2015

Texas Quality Asphalt Pavement Award for Outstanding Achievement

Texas Asphalt Pavement Association (TXAPA)

2015

Under Budget Award

America's Transportation Awards (Western Region States)

2015

Special Event Award in Transportation

American Association of State Highway & Transportation (AASHTO)

2015

America's Transportation Award

American Association of State Highway & Transportation (AASHTO)

2015

Best Projects Safety Award

ENR Texas and Louisiana

2015

Best Project Award in Highways & Bridges

ENR Texas and Louisiana

2014

LUNA Award for Administrative Professional of the Year

Regional Hispanic Contractors Association

2014

Jupiter Award

Asian Contractors Association of Texas  

2014

Community Relations PRIDE Award

American Road & Transportation Builders Association (ARTBA)

2014

Best Developer and Contractor

Partnership Awards

2014

Public Relations GLOBE Award

American Road & Transportation Builders Association (ARTBA)

2014

Environmental GLOBE Award

American Road & Transportation Builders Association (ARTBA)

2014

Best Public Private Partnership Road Project

Partnership Awards

2014

General Contractor of the Year Pillar Award  

Regional Hispanic Contractors Association

2014

Texas Excellence in Construction Award

U.S. Trade & Commerce Research Institute

2014

Contractor of the Year

ENR Texas and Louisiana

2013

Platinum Award Newspaper Article

Hermes Creative Awards

2013

LUNA Award for Business Advocate of the Year

Regional Hispanic Contractors Association

2013

Small Business Advocate Award  

TXDOT Office of Civil Rights

2012

Top Transportation Developer

Public Works Financing

2012

40 under 40

Fort Worth Business Press

2012

Gemini Teaming Partner Award

Asian Contractors Association of Texas

2012

Website Redesign

Marcom Awards

2011

LUNA Award for CEO of the year

Regional Hispanic Contractors Association

2011

Platinum Award Advertising campaign

Marcom Awards

2011

Gold Award Website overall development

Hermes Creative Awards

2010

Project of the Year

American Road & Transportation Builders Association (ARTBA)

2009

Global Transportations Deal of the Year

Infrastructure Journal
CONTACT
4545 LBJ Freeway,
Dallas TX 75244
EE UU